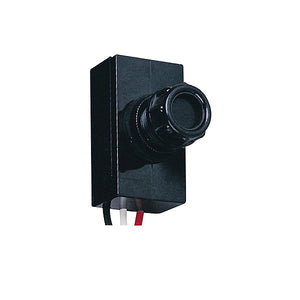 Photocell (RA-105)
Regular price
£5.00
£0.00
A 120v photocell for use as a light control with various commercial lighting fixtures.
APPLICATION
Lighting fixtures which require additional controls.
PRODUCT DETAILS
Construction: Polycarbonate housing with UV resistant window. 3/4″ long threaded nipple.
Switch: Thermal bi-metallic switch.
Operating temperature: -40C to 65C.
Sensor: Light sensor is a 1/2″ cadmium sulfide cell. Turn On 1.5FC, Off/On ratio 4:1.
---
Share this Product
---